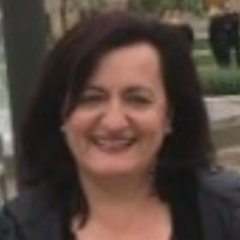 Patricia conde-brooks
Patricia Conde-Brooks co-founded Tr3ce Consulting as a means to help organizations to better retain and attract the work force of the future. And at the same time, equip the next generation with sound business and leadership principles.
Patricia is a seasoned Diversity and Inclusion professional well known for transforming D&I organizations. As an Ed.D. candidate, Patricia has extensive research in Latino cultural scripts, Latina leadership competencies, multicultural team dynamics, inclusive organizational strategies and diverse employee performance indicators.
As one of the few Latina Doctorate level Inclusion professionals in the U.S., Patricia is a sought out speaker, consultant, and advisor of Latino employee, engagement, and leadership issues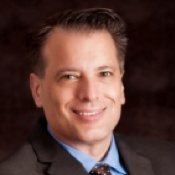 richard Conde
Richard Conde experienced first hand the cultural conflicts between Latino employees and organizations. With the demographic changes in the U.S. and the continued turnover rates of Latino employees, Richard co-founded Tr3ce to move the conversation from diversity to inclusion.
Richard is a Ph.D. candidate focusing on employee motivational factors, cultural influences on employee behaviors, inclusive leadership, performance management and leadership communication styles. As a business leader, Richard led mid to large field operations with several hundred employees. Richard was known as a "culturalist" due to his keen ability to transform organizational cultures by creating top tier employee engagement and operational results.

Michelle Thom
Michelle Thom is a Human Resource executive who has served as Chief Human Resource roles in top tier academic institutions. Michelle is well regarded for her support of C-suite executives and high-level leaders at universities. Moreover, she has been recognized for instituting cultural transformation strategies throughout multiple organizations.
Michelle provides the hands on experience of leading human resource initiatives for organizations with several thousand employees, while at the same time focusing on personnel trends. Michelle's doctorate research focuses on organizational development, C-suite leader's perception of diversity, organizational barriers for underrepresented employees and structural behavior.
Our Amazing Staff
The Backbone of Our Organization
We are fortunate to have top level quantitative and qualitative support. Our data scientist received a Masters in Statistics from Stanford University and is currently finalizing his Stanford Ph.D. He is well known for his ability to utilize "R" programming as well as a myriad of statistical tools to understand complicated data correlations.
In addition, our demographer is a Ph.D. candidate at Penn State University. He has worked with several municipalities to analyze and predict immigration patterns to help city planning. He has studied Latino population trends including educational, economical and professional factors.