inclusion by understanding cultural scripts
A Different perspective
Tr3ce Consulting is a global boutique consultancy who focuses on guiding companies to maximize cultural factors to attract, develop and most importantly retain top Latino talent. Through introducing and exploring such important Hispanic acculturation topics like "familismo" "personalismo" y "respeto", Tr3ce's scientific, data-driven approach provides domestic and international corporations a true picture to develop better strategies and execution plans. Our ability to train, develop, mentor and coach throughout all levels of the organization will reveal leadership biases and unleash a greater understanding of Latinx cultural scripts. Lastly, we help create top-tier Latino-centric companies through a focus on moving from diversity to inclusion.
Our approach aims at influencing your corporate culture by better understanding senior leader's cultural awareness through a thorough leadership assessment. Leaders set the tone of the corporate culture, hence, it is critical to be aware of how cultural scripts influence behavior.
As more companies conduct business across international borders, Tr3ce works with international companies to help them build more successful business relationships with individuals and companies from different countries.
The challenge
Why is it so difficult to retain Latino talent?
U.S. companies spend an estimated $8 billion in diversity efforts. However, attrition for Latinos continues to be drastic. We believe it is due to the cultural conflict between the corporate culture and Latino employees' cultural scripts. By aligning corporate culture more in line with Latino employees, it decreases the void and conflict that leads to job dissatisfaction. We focus on the root cause of the problem, not another D&I program.
Three phenomena are creating a critical need to target Latino employees. First, the demographic shift in the U.S. is astonishing. Latinos continue to make up a higher percentage of the population, college graduates, and new entries into the workplace. Second, Latino employees leave companies at considerably higher rates than non-Latino whites. Third, even though Latinos make up 17% of the current population, only 2% of Latinos serve in senior leadership roles.

Employee turnover
31%
More likely for Latinos to resign than other non-Latino whites employees

job growth
40%
The percentage Latinos that will account for job growth by 2020

Demographics
25%
Latinos will represent a quarter of U.S population by 2020

college graduation
41%
Increase of Latinos graduating college compared to 14% for non-Latinos
Relatedness
Individual norms and values differ from those of the organization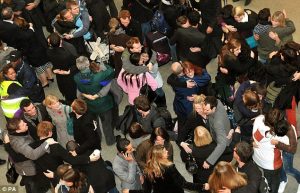 Development
Cultural awareness to develop next generation inclusive leaders
Culturality
Maximize key Latino constructs to free authenticity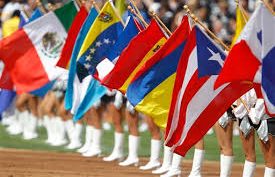 Inclusion
We aim to increase the understanding cultural scripts – learned ways of thinking and doing – that influence Hispanics' choices, interaction styles, career journeys, and aspirations. Thus, moving from the current methodology that focuses simply on diversity, rather than the transforming value of inclusion.

cultural scripts
Cultural scripts exist at different levels of generality and may relate to different aspects of thinking, speaking, and behaving. Based on research on the influence of cultural scripts in the career of Latinx leaders, Tr3ce can help you learn about the power of cultural scripts, explore how cultural scripts apply to other groups and discuss recommendations to address the impact of cultural scripts in the global workplace.